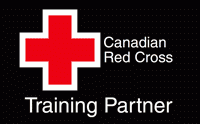 Course provides the knowledge and skills necessary in an emergency to help sustain life, reduce pain, and minimize the consequences of injury or sudden illness in a pre-hospital setting. Course is for those providing emergency response: firefighters, law-enforcement officers, and emergency medical services personnel. Meets the Paramedic Association of Canada National Occupational Competency Profile for the practitioner level of emergency medical responder (EMR).
Duration: 80-120 hours
Instructor: Bruce Romanow
Prerequisites: Standard First Aid with CPR Level C; pre-course assignment
Completion Requirements: 100% attendance, skill demonstration, 2 evaluated scenarios, and 80% min. passing grade on written exam
Certification: 3-year certification in Emergency Medical Responder, CPR Level HCP, and AED
Re-certification: 40 hours; includes CPR Level HCP
Course Content:
Part 1 – Preparing to Respond

The responder
The emergency scene
Preventing disease transmission

Part 2 – Establishing Priorities of Care

Anatomy and physiology
Assessment
Respiratory emergencies
Airway and ventilation
Circulatory emergencies
Bleeding
Shock
Pharmacology
Part 3 – Traumatic Injuries

Soft tissue injuries
Musculoskeletal injuries
Head and spine injuries
Chest, abdominal, and pelvic injuries

Part 4 – Medical Emergencies

Sudden illnesses
Poisoning
Heat- and cold- related emergencies
Part 5 – Special Populations and Situations

Special populations & crisis intervention
Childbirth
Reaching and moving patients
Multiple casualty incidents
Transportation
Includes CPR HCP and any other content required by specific legislation.
Participant Materials:
Red Cross Emergency Care Text
Red Cross Emergency Care Workbook
Certification card and optional wall certificate